Wedding Balloons Perth
Wedding Balloons Perth | Classy Balloons For Weddings.
Here at Lightitup Balloons we offer a huge variety of wedding balloon designs. We know that your big day is one of the most important of your life. You need everything to be perfect. Because of this, we are proud to offer you our one-to-one attention, so your wedding decorations have that 'wow' factor. We will come out to visit you either at your home or venue to discuss your vision for your special day. We will swap ideas and give recommendations while taking everything you want onboard. When you're completely happy with your wedding balloon designs, we will get to work creating the perfect wedding look for you and your loved one.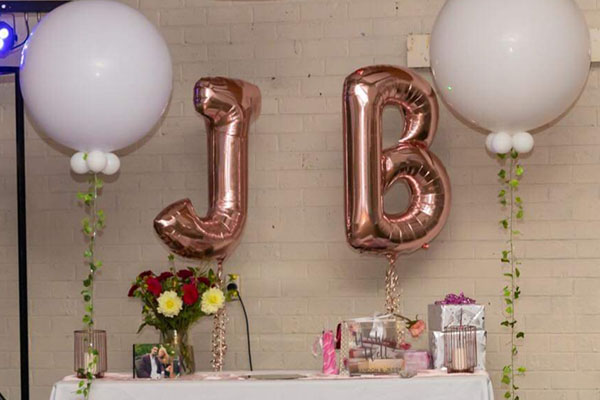 Choose Lightitup Balloons for Your Special Day
Our loyal customer base comes back to us again and again for all their party and event decorations because they trust us to get things right first time every time. We're there for them throughout many special events in their lives so we love getting to know them and all about their needs and preferences. But don't simply take our word for it, contact us today to find out all about our range of incredible wedding balloon designs for yourself!
Order Wedding Balloons Online
The Lightitup Balloons Difference | Perth Wedding Balloons
Here at Lightitup Balloons, we go the extra mile to ensure your wedding day is perfect. We can create the perfect displays that completely match and complement your colour scheme. Your balloon display can be as plain or as ornate as you like. You'll be surprised at the incredible wedding decorations we can create. With Barry Revell CBA (Certified Balloon Artist) at the helm of the company, you can be sure that your vision will become your reality. Barry loves his job and has been in the balloon business for more than a decade. He knows all there is to know about balloon art so can create an impressive display just for you!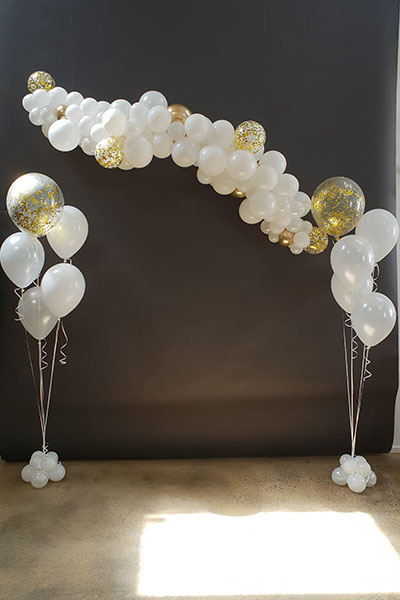 Discover Something Different: Wedding Q-Boom
Contact us about the new Q-Boom wedding popping balloons that can be over head or setup on top of some balloon columns. Q-Boom is a unit that we attach to and using a large 3ft balloon with confetti and or smaller balloons inside them, place over the dance floor from the ceiling or beside the dance floor on columns setup ready for the loving couples first dance as husband and wife or can be setup over the bride and groom for that first initial kiss and pop over them.