Baby Shower Balloons Perth & Gender Reveal Balloons Perth
Baby Shower Balloons Perth & Gender Reveal Balloons Perth
Finding out that you're going to be new parents or that someone you know is expecting a baby is truly wonderful news. Traditionally, baby showers and gender reveal parties are a time of warmth and of looking forward. Let Lightitup Balloons create the gender reveal and baby shower balloons that dreams are made of either as a gift or for venue decoration. We have been in the balloon business for more than a decade. We love creating the perfect balloon displays for baby showers and gender reveals for our customers!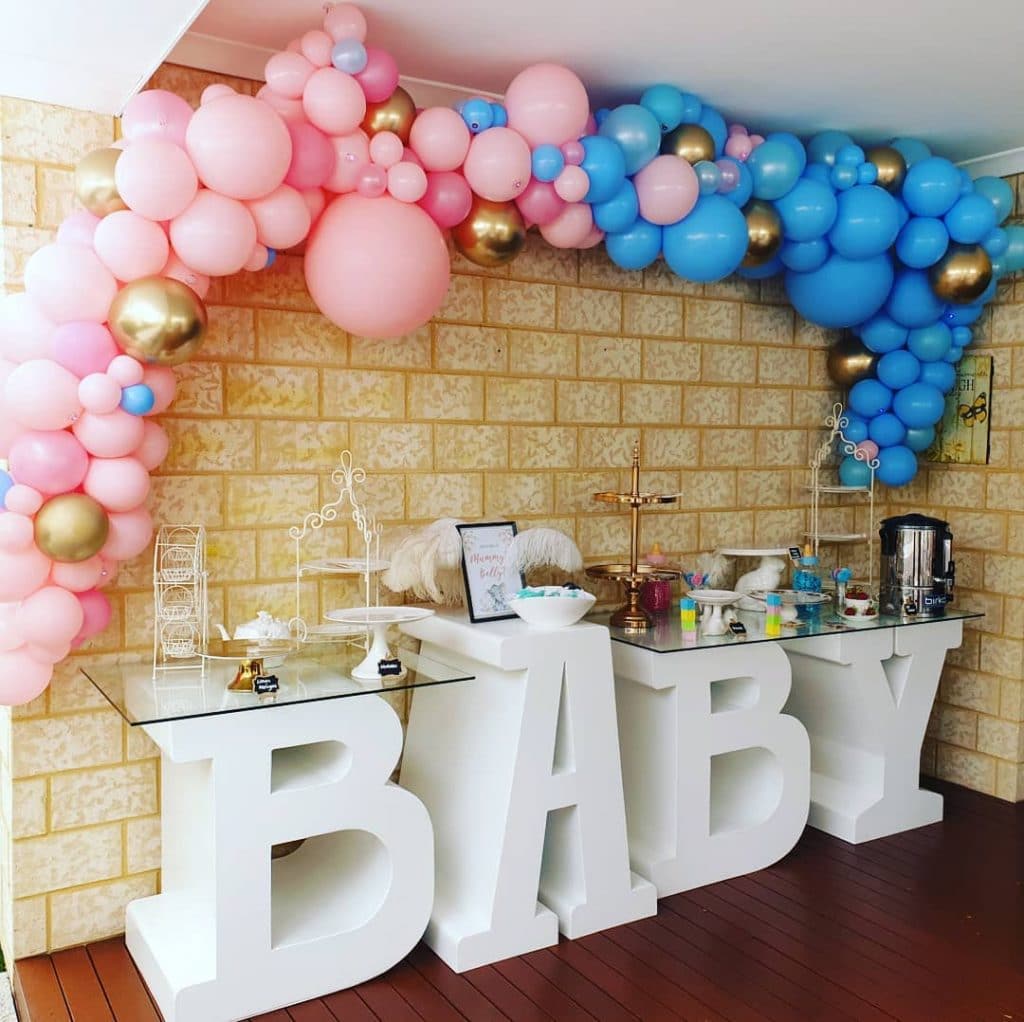 Choosing a Theme – Baby Shower Decorations Perth
If you know the gender of your baby, then it's relatively easy to choose a colour theme – traditionally pink or blue. However, not everyone wants to go down that route. For this reason, we offer balloon decorations in a range of colours and designs. Perhaps you're throwing a baby shower for someone else and you need a little help and guidance in terms of your decorating? We can help with this too! Basically, there are no hard and fast rules when it comes to a theme. You choose what you feel comfortable with and we'll do the rest!
An Exciting Time – Gender Reveal Perth
Baby showers and gender reveal parties are special times in people's lives. For this reason and more, we offer a completely personalised service. We will meet you at your home or venue to find out more about you, your tastes and your vision for your special day. We offer balloons in boxes, foil balloons, columns, arches and much, much more. Alternatively, you can call, email us or order from our website. All our designs large or small come with lighting within the price. We always work within your budget, never compromising on service. Contact us today to discuss your requirements.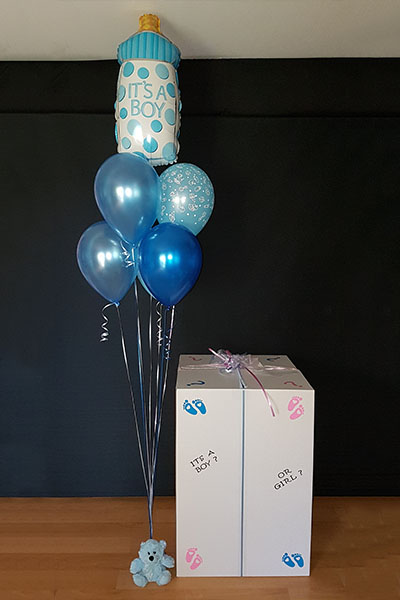 Order Baby Shower Balloons Online