Balloons Perth
Balloons Perth – Balloon Delivery Perth
Balloons are our business here at Lightitup Balloons. We've been creating balloon art for more than 12 fun-filled years. Throughout the years, we've been lucky to have met so many wonderful local customers and continue to meet many more.  Every one of them has had a different vision and their own requirements. Some customers have come to us with an idea in mind then over the course of time this has developed and grown into something beyond their wildest dreams. We feel privileged to have been a part of this process. As your local balloon shop, we offer balloon delivery Perth-wide.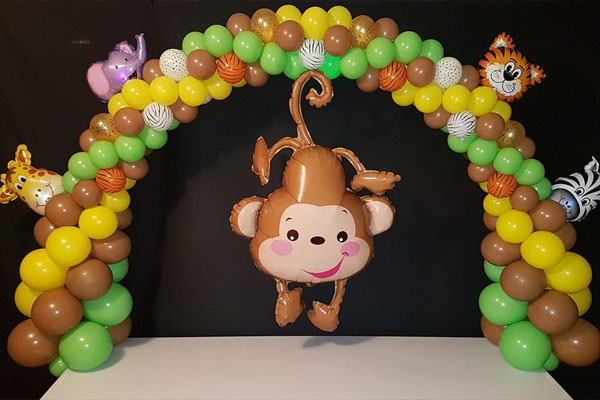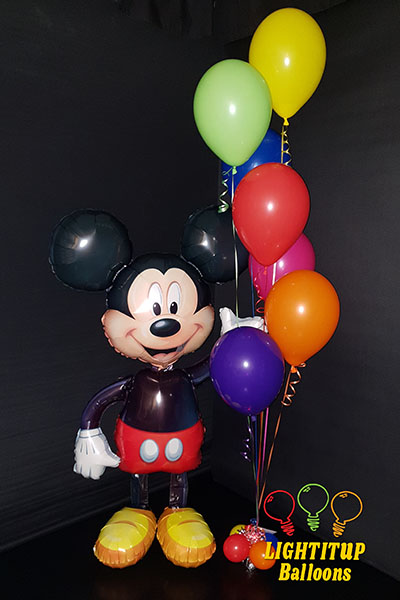 Balloons Are Fun! – Your Mobile / Online Balloon Shop Perth
An event just isn't an event unless balloons are involved! Take a look through our fully-stocked site to see our huge range of balloons in all sizes, shapes and colours. Whether you need wedding balloons, birthday balloons or balloons for any other occasion, have them delivered hassle-free to your home, friend, relative or venue by Lightitup Balloons. We deliver balloons across Perth. Contact us today for a free quote. You can either buy from us online, by email or phone. Alternatively, we can come out to your home or event space to discuss your budget and requirements.
Something For Everyone – Perth Balloons Specialists
No matter your preference, we have lots of balloons to choose from, including:
LED lights within or on the balloons
Helium balloons
Biodegradable balloons
Foil balloons
Big balloons
Personalised balloons
Confetti balloons
Number/Letter balloons
Coloured balloons
Character/Theme Balloons
There is sure to be the perfect balloon and balloon arrangement for your needs here at Lightitup Balloons. If you have some ideas and wish to talk these through with us, we'd love to hear from you. Alternatively, if you're looking for some inspiration, we can help you with that too. With over 12 years of expertise in our field, we'll create the perfect balloon display for you. There's nothing more enjoyable for us than meeting and exceeding customer expectations!