Balloons Garlands Perth
Our balloon garlands are a real pleasure to see. They add so much atmosphere and beauty to a room. Balloon garlands can be created in a variety of complementary colours and tones. Lightitup balloon garlands work well with other balloon decorations such as our balloon arches, columns and walls. When used in conjunction with other balloon art or even as a standalone focal point, a balloon garland is a wonderful choice for enhancing any room.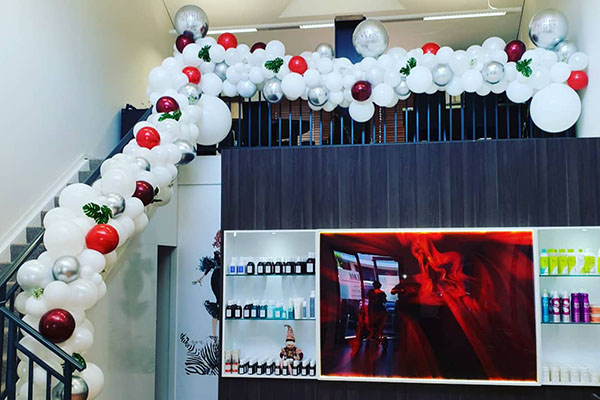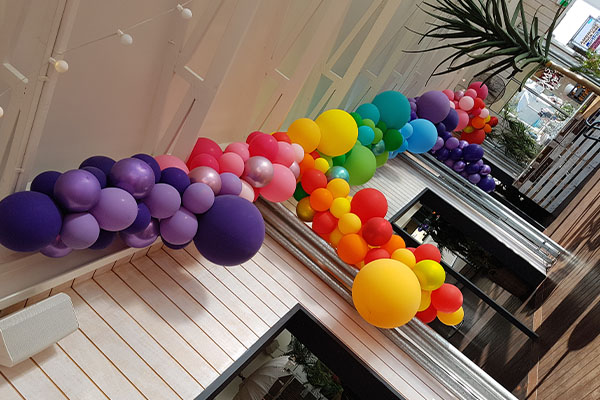 Organic Balloons Perth – The Latest Trend in Balloon Garland Art
You may have heard all the fuss about organic balloons. They're the latest balloon garland style that's proving to be extremely popular for weddings in particular. Put simply, organic garlands consist of irregularly inflated balloons in beautiful complementary tones. Here, at Lightitup Balloons we are proud to offer our beautiful wedding backdrop organic balloon frame setups and garlands. Organic balloons can be built on to create some incredible looks. These garlands bring your entire room together, particularly when other matching decorations are used. Talk to our friendly knowledgeable team today to find out more about what we have to offer!
Speak to Your Local Perth Balloon Garland Experts
With Certified Balloon Artist Barry Revell CBA at the helm of our company, you can be assured of top-quality service as well as a complete understanding of your vision when you speak to us here at Lightitup Balloons. We have more than a decade' experience in the field of balloon artistry. Throughout the years we have created beautiful balloon garlands for countless customers. We consistently give our all so that your event is just as perfect as you have been dreaming and hoping it will be. Contact us today to find out more about our balloon garlands and how we can create the ultimate design for you.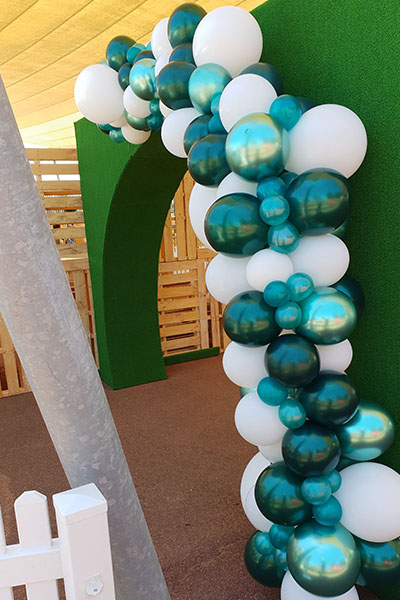 Order Balloon Garlands Online