Balloon Drops Perth
There is probably nothing as effective, dramatic and breath-taking in the world of balloons than the classic balloon drop. Here, at Lightitup Balloons, we specialise in various sizes of balloon drops to suit your needs. Because we have been in the balloon business for more than a decade, we know what works. We can come out to your venue to advise and to provide you with helpful suggestions with regards to what balloon drop option will have the most impact.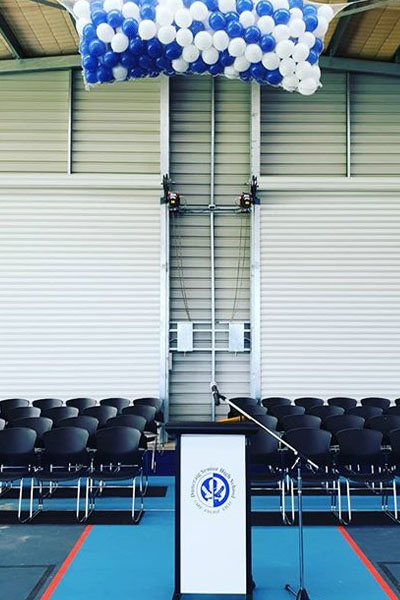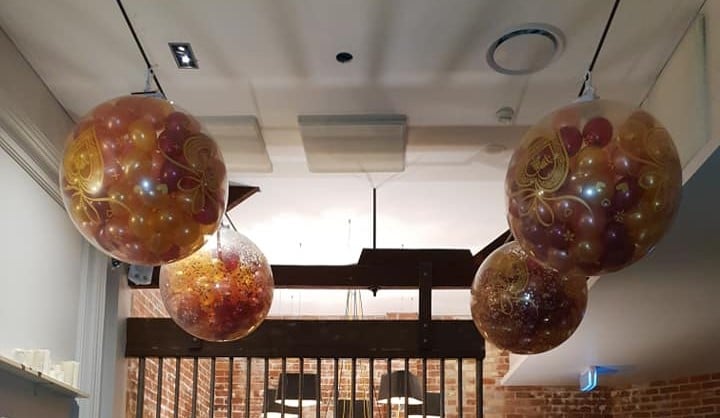 Perth Balloon Drops – Discover The Q-Boom
Contact us about the new Q-Boom popping balloons that can be setup overhead. Q-Boom is a unit that we attach to and using a large 3ft balloon with confetti and or smaller balloons inside them. Great for that end of year event party (NYE) or setup for an event launch, also can setup for school graduations.
Order Balloon Drops Online
Give Your Event That 'Wow' Factor With A Balloon Drop
So, why should you choose a balloon drop? Well, a balloon drop is an interactive experience. It allows event-goers to have fun and to let their guard's down. As soon as those balloons start falling from the ceiling, you'll feel the atmosphere change in the room. We guarantee that even the most staid and sensible of people revert to a state of almost childlike awe when those balloons start falling! A balloon drop is a simple yet incredibly effective way to enhance the energy levels and add that extra fun factor to any event.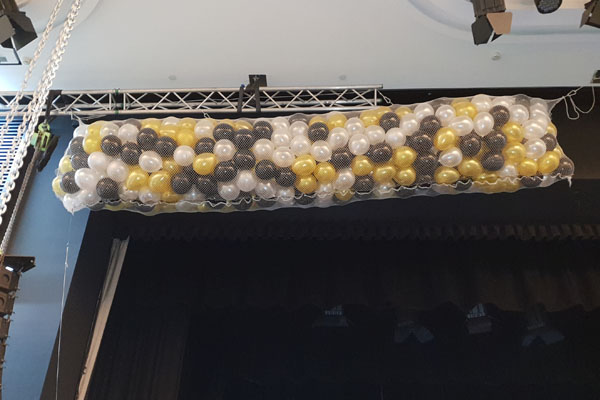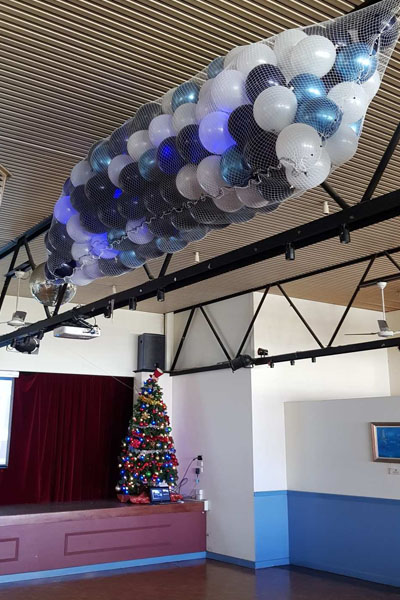 Speak to the Balloon Drop Experts in Perth
Lightitup Balloons has been in business for many years. Our owner/manager Barry Revell CBA holds the highest qualification in the balloon artistry field – Certified Balloon Artist. So, you can imagine that Barry has worked on quite a number of balloon drops in his time. He is a professional which shines through in his general attitude and aptitude for his work. You can always count on Lightitup Balloons to be with you every step of the way throughout your event planning. We even operate an after-hours service should you need us outside normal office hours. Contact us today to find out more about our balloon drop options and how we can help you.